Previous Board Level Grants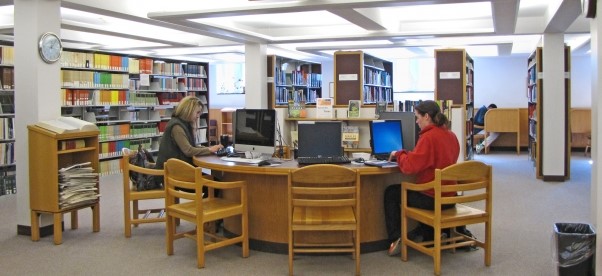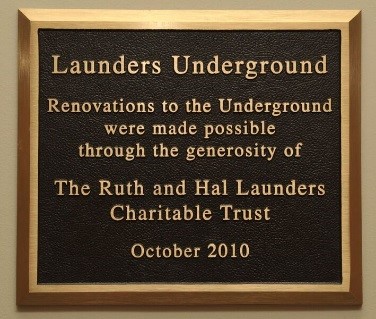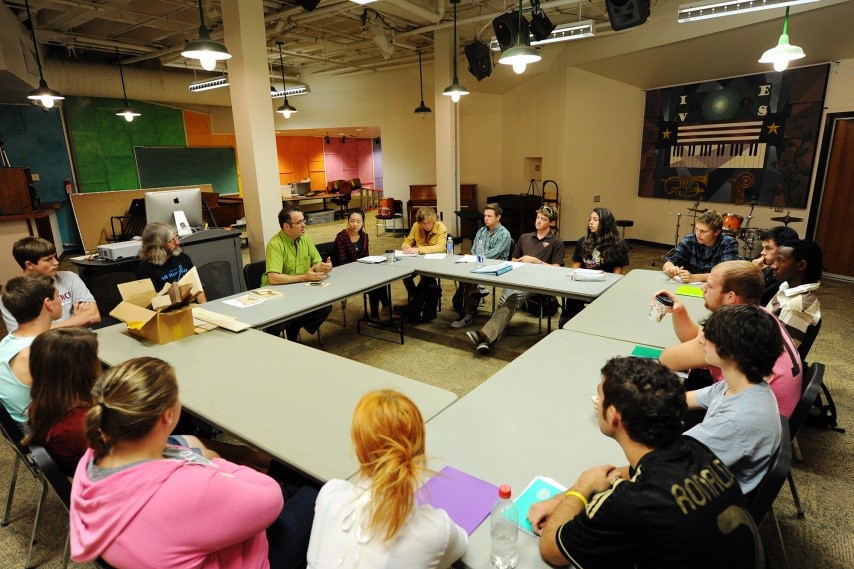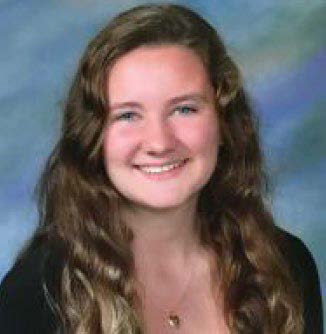 Caitlyn Hone – 2020-21 Launders Scholarship Recipient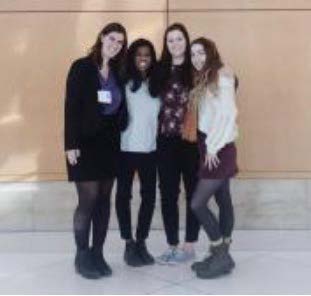 Former Launders Scholar, Kylie Clancy (far right)
St. Lawrence University
In 2008, the Ruth and Hal Launders Charitable Trust granted $600,000 to St. Lawrence University in honor of the University's 150th anniversary and to further enhance the $4 million gift made by Hal in 1992 to commemorate his 60th reunion in 1992 and establish the J. Harold and Ruth C. Launders Science Library and Computing Center.  Home to the University's major science and technology collections, the Library's opening in 1994 marked the beginning of a campus facilities renaissance.  Half of the 2008 grant award supported the relocation of the Quantitative Resource Center (QRC), which provides important mathematical, statistical and computational support services for St. Lawrence students and faculty.  Grant funding from the Trust made it possible to renovate the Center's new physical space in Valentine Hall near the Math Department, purchase high-end computers, SMARTBoards, and workstations, and hire over 30 student peer mentors. The second half of the grant supported renovations to the Noble-Griffiths Arts complex to create "The Launders Underground." Located in the lower level, the Launders Underground is a popular rehearsal space for music ensembles and classes during the day and for free, public performances by amateur student musicians in the evenings.
In 2013, the Ruth and Hal Launders Charitable Trust combined a student loan fund endowed in 1979 by Mr. Launders with a new grant of $100,000 to establish The Hal Launders – Alice Launders Webb Pay It Forward Scholarship.  Honoring Mr. Launder's younger sister, a St. Lawrence University Class of 1937 graduate, this generous endowed scholarship fund supports students from Greenwich, CT (where both Hal and Alice were born), who demonstrate financial need, will add cultural diversity to St. Lawrence, show academic potential and demonstrate an understanding or interest in giving back to society over time by having participated in community service in the past.  If there are no eligible students from Greenwich, students from New England, Florida, Virginia, or the District of Columbia will be considered.   Student recipients demonstrate their commitment to "give back" to a future Laurentian by signing a non-binding agreement recognizing their moral obligation to pay back the scholarship once they have the means to do so.  Since its establishment in 2013, the Hal Launders – Alice Launders Web Pay It Forward Scholarship has benefited three St. Lawrence students, all from Connecticut.
For academic year 2020-2021, St. Lawrence University selected Caitlyn Hone '24 as the newest recipient of the Hal Launders-Alice Launders Webb Pay It Forward Scholarship. An honor roll graduate of Greenwich High School and member of the National Honor Society, Caitlyn came to St. Lawrence from Greenwich, CT, with a long list of accomplishments that demonstrate why she was chosen as a Launders Scholar. In June of 2020, the Greenwich Sentinel announced Caitlyn and another Greenwich High School senior as the inaugural high school winners for the 2020 Greenwich Sentinel Award for their leadership, work ethic, and community service. According to the Sentinel publisher, they were not planning to give a high school award but Caitlyn and her friend had impressed them. One of the accomplishments featured in the article was that "they brought the school's girls' rugby team to prominence, turning the team from a school club to a varsity sport, after increasing the number of players. In its inaugural season, the team placed fourth in the state playoffs." In addition to her leadership and teamwork in the sports arena, Caitlyn also volunteered at the Stamford Museum and Nature Center and instructed children in skiing.
We are pleased to report that former Launders Scholar Kylie Clancy graduated cum laude from St. Lawrence with degrees in psychology and anthropology under the challenging circumstances of Spring 2020 during the onset of the pandemic. Kylie is now employed as a residential mental health counselor with the Northeastern Family Institute in Williston, Vermont. Her work at the Institute focuses on supporting adolescent boys ages 13-18, and their families, from a strengths-based and trauma-informed perspective. Highlights of Kylie's four years at St. Lawrence included attending the Public Leadership Education Network's (PLEN) Women in STEM Policy Seminar with three fellow anthropology majors in Washington D.C. (2018) and serving as vice president of university relations for the student government organization (2018-2019). In this role, she was the primary liaison between faculty, trustees, and students to improve campus and student life. Her summer experiential learning experiences included working as a research assistant for the Canton-based Traditional Arts of Upstate New York (TAUNY) nonprofit (2020) and as a U.S. congressional intern (2019). Recently, Kylie and 16 other students, along with their professor, Professor of Anthropology Mindy Pitre, were recognized for their expertise and commitment to preserving one local village's history with the 2020 New York State Historic Preservation Award for Excellence in Archaeological Stewardship. Dr. Pitre, who was called in as a bioarchaeological project consultant in 2019 for the nearby village of Heuvelton, involved her class in the historic experience based upon their background in human osteology.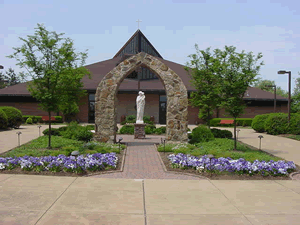 St. Joseph Elementary School
Since 2008 The Ruth and Hal Launders Charitable Trust has supported the educational mission of St. Joseph Elementary School ("SJS"), a K-8 elementary school in Herndon, Virginia, a ministry of St. Joseph Catholic Church but administered by the Catholic Diocese of Arlington. Hal Launders, a long-time parishioner, helped establish SJS in 1978 with its initial enrollment of 162 students. He supported SJS until his death in 1996. He and his wife Ruth bequeathed $1 million to SJS to underwrite its facility expansion. This bequest was made in 2006.
Beginning with annual grants of $50,000 and $75,000 for student tuition subsidies during the years 2008-10, the Launders Charitable Trust has since entered into two multi-year grant agreements with SJS stretching from 2011 until 2019. The purpose of these grants has been two-fold; to provide near-term operating support in the form of student tuition subsidies while encouraging the formation of a school endowment for future financial stability.
Due to the support of the Launders Charitable Trust, SJS has been able to maintain its current student enrollment at about 550 students. Now one of the largest elementary schools in the Arlington Diocese, SJS is also the beneficiary of the $1.2 million Ruth and Hal Launders SJS Endowment Fund managed by the Foundation for the Catholic Diocese of Arlington. By the end of the current multi-year grant agreement, which concludes in 2019, The Ruth and Hal Launders Charitable Trust will have granted over $1.7 million for the support of SJS. Fully accredited, SJS was recognized as a Blue Ribbon School of Excellence in 2007 by the United States Department of Education.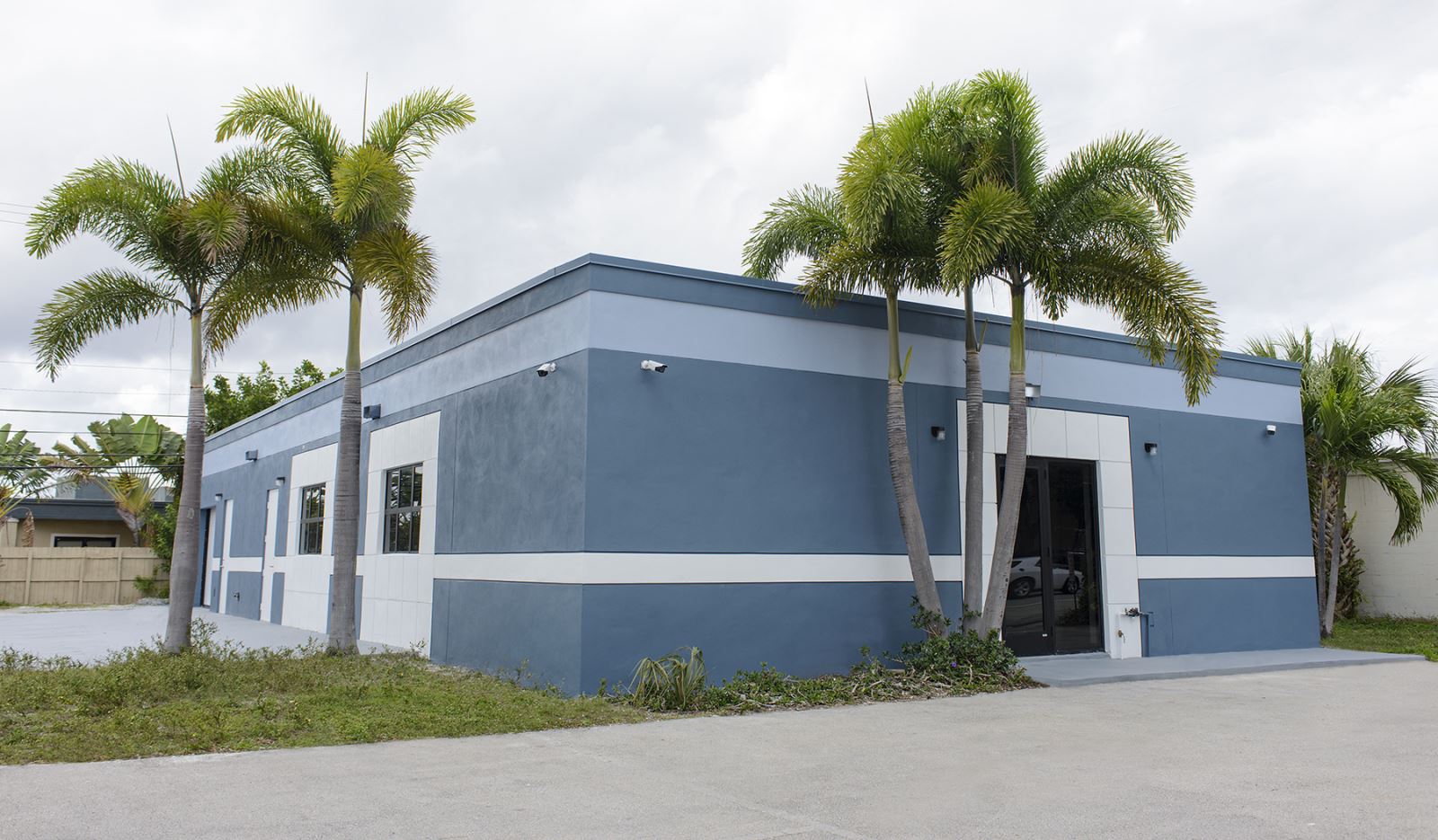 Justin D. Webb Training Center
In the spring of 2016 the Board of Trustees of The Ruth and Hal Launders Charitable Trust awarded a multi-year $250,000 restricted grant to Boca Helping Hands ("BHH") in Boca Raton, Florida. The grant is restricted to underwriting the capital costs for The Justin D. Webb Training Center at Boca Helping Hands. Located in a 2800 square foot building across the street from the main office of BHH, the Webb Training Center, named in memory of Justin Webb, late son of Launders Trustee Jack Webb, will serve BHH clients by providing them with health and nutrition education. Experience has shown that a critical component to successful job training and transition to sustained gainful employment is managing chronic disease and prompting overall wellness. The Justin D. Webb Training Center, dedicated and opened in February 2017, promises to fill this important need. The Launders Charitable Trust is proud to lend its assistance to make this critical facility a reality.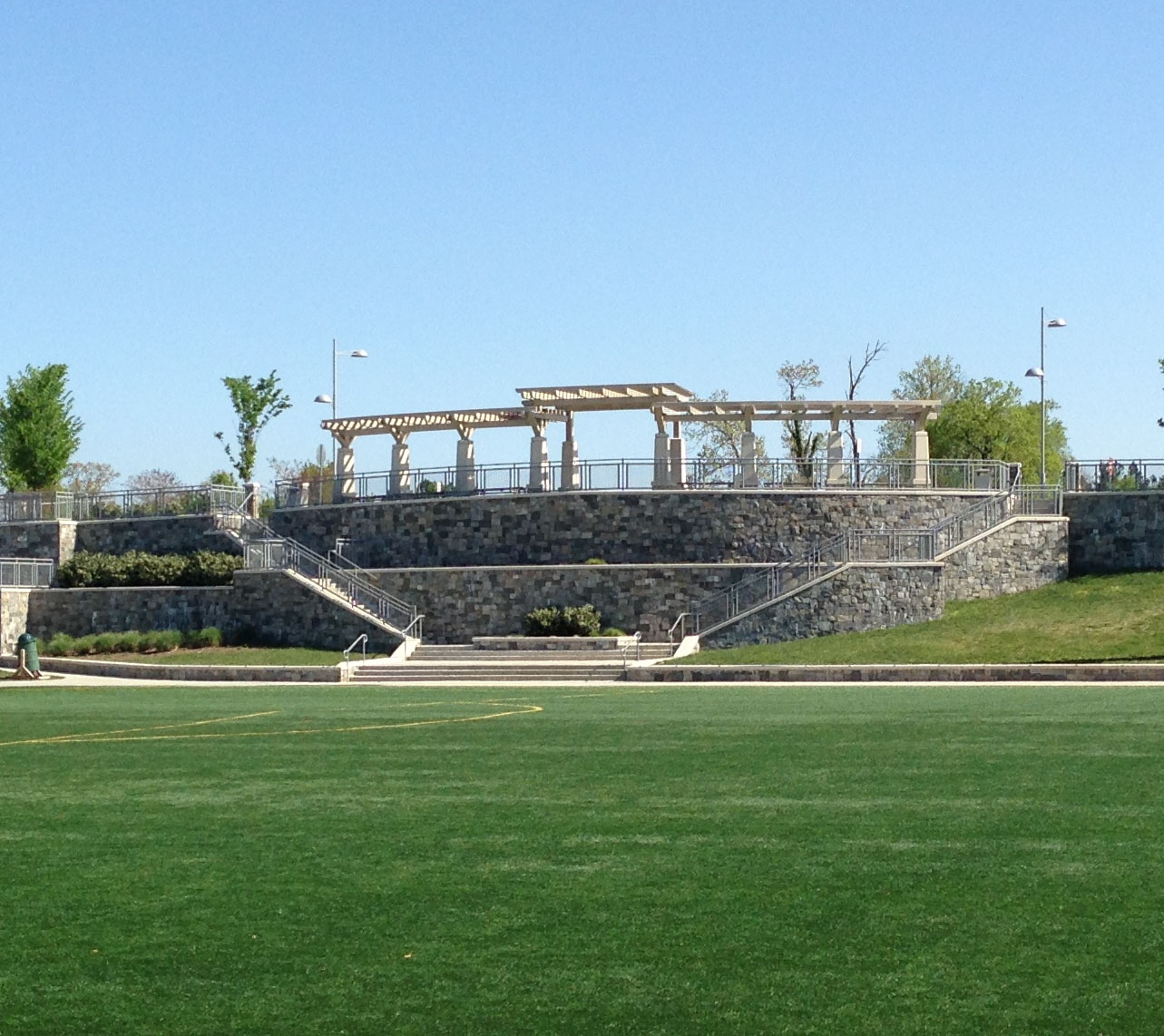 Arrowbrook Centre Park
Arrowbrook Centre Park is a community park owned and operated by the Fairfax County Park Authority located in Herndon, Virginia. The Ruth and Hal Launders Charitable Trust constructed Arrowbrook Park in 2008-09 at a cost of over $10 million. The Trust dedicated Arrowbrook Park in November 2010 in fulfillment of a commitment made to the County of Fairfax in 2005. The centerpiece of the park is a lighted, all-weather, synthetic turfed athletic field. Stretching over some 6 acres, the park offers other recreational amenities including twin lighted tennis courts, a basketball court, a state-of the art playground, and a bocce ball court. Arrowbrook Park is also home to the Launders Pavilion, a picnic shelter available to rent for special events, named in memory of Hal and Ruth Launders whose home once stood a few hundred feet away.
Thousands of local residents visit and enjoy Arrowbrook Park each year. Among these are the many hundreds of soccer players who play in organized team competitions on the athletic field. On Saturday evenings in July and August, the park is home to free public concerts sponsored by the Launders Charitable Trust. Arrowbrook Centre Park has received national recognition for its exceptional design and quality. The Launders Charitable Trust is a 2016 recipient of The Eakin Philanthropy Award given by the Fairfax County Park Foundation in appreciation for its sponsorship of the summer concert series and the gift of Arrowbrook Centre Park to the residents of Fairfax County.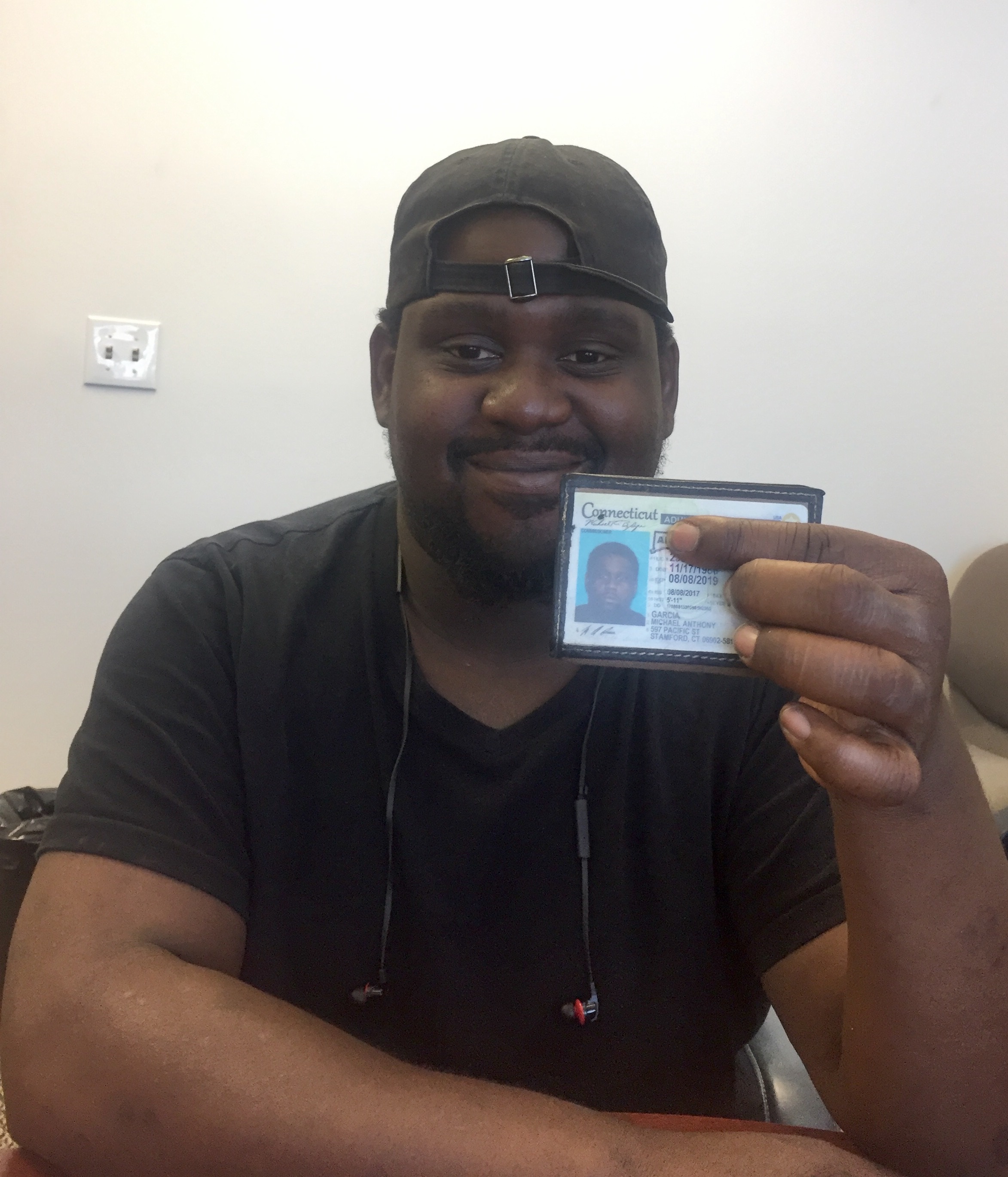 Pacific House
From Homeless to College: Mike Garcia's Story
In late August Mike Garcia boarded an airplane for the very first time, bound for Nebraska and Wayne State College after a lifetime of chaotic living environments and homelessness. Mike's story, and the help he received from Pacific House, is an example of the success our organization is having in turning people's lives around.
Growing Up: Mike grew up in Stamford with a mom addicted to drugs and a father who passed away when Mike was turning 13. He attended a Magnet School, but lived in 18 different apartments, and sometimes on the street, until he quit high school in his junior year and moved out on his own to an apartment and a roommate.
He paid his portion of the rent by working at Home Depot and taking on graphic design jobs, whenever he could get them. A friend had given Mike an old computer with Photoshop, and he taught himself the program. He went on to get his GED. When his roommate left, Mike couldn't afford a place of his own and came to the Pacific House Young Adult Program.
At Pacific House: With his maturity and work ethic, Mike quickly advanced to a leadership position in the program – a member of the program, but with responsibilities to help support and supervise other members. A donor learned of his design talents and purchased a new laptop for Mike.
Upon meeting, the two talked about Mike's future and it was the first time Mike ever considered the possibility of college. "He took the time out, and came and met me," said Mike speaking appreciatively of the donor. "He made me feel like I should take a different path and get my degree."
From that point forward, Pacific House took the steps that parents typically take to prepare their child for college. The Young Adult Program Coordinator took Mike for a college visit at SUNY Purchase and enrolled Mike in a SAT prep class, where he scored a 1390 out of 1600. Pacific House counseled Mike on weighing college choices, paid for his application fees and his airplane ticket to Nebraska. Supporters provided suitcases for his trip, a winter coat and funds to purchase items for school.
"I'm excited to have the experience, to be somewhere different. I want to get internships at local companies, and network with people. There's a lot of things I can do to help my situation. By getting away and focusing on what I'm doing, I feel like I could graduate top of my class."
Before he left, Pacific House explained how to navigate an airport, and helped him to get his driver's permit. A supporter from Christ Church in Greenwich, Randy Wolf, met with Mike to help him create a resume, and prepare for his arrival at college. Randy, serving as an invaluable mentor, continues to exchange texts with Mike almost every day. Seeing this all the way through, Pacific House coordinated with advisors at the college so that supports were put in place for his arrival – including a van to pick Mike up at the airport.
"It's all what you make of it; you're in your situation because of choices you've made. You can dwell on them and stagnate, or try to move forward. Everyone here tried to help me move forward, they've been amazing, and it's greatly appreciated."